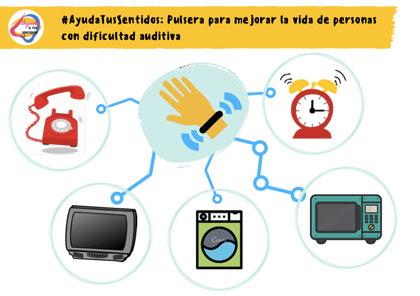 Some members of RoboticsLab are launching the project Ayuda a Tus Sentidos (Help your senses) to help people with hearing difficulties through low cost technologies. This project was selected in a crowdfunding initiative held by University Carlos III of Madrid (#crowduc3m). YOU CAN COLLABORATE!!
Project web page: https://www.precipita.es/proyecto/ayudatussentidos-pulsera-para-mejorar-...
You can follow us in Ayuda A Tus Sentidos @ayudatusentidos (Facebook and Twitter).