Technical and Administrative Staff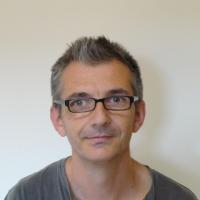 Wellcome to my little space in Robotics Lab's website. I'm working within this group since 2007 February managing R&D projects and events. Me and Sonia Mata are trying to take care of most of the projects in Robotics Lab.
So, please, feel free to contact me if you think I can help you.
All publications on
|
Plain text
Journal Publications
Conference Publications
Patents
Books
Doctoral Thesis (supervisor)
Doctoral Thesis (author)