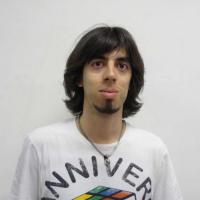 I'm David and I obtained my PhD in Robotics in the University Carlos III de Madrid in 2020. My thesis is devoted to the research of new perception algorithms for garment and deformable objects manipulation. My research interests involve mainly computer vision, although I'm also interested in machine learning and augmented/virtual reality.
My prior experience involves R&D work in companies such as BQ and Samsamia, a RoboticsLab startup in which I developed algorithms for garment recognition and classification.
You can find more info about my reseach, previous works and hobby projects at
my Github page
.
All publications on
|
Plain text
Journal Publications
Conference Publications
Patents
Books
Doctoral Thesis (supervisor)
Doctoral Thesis (author)