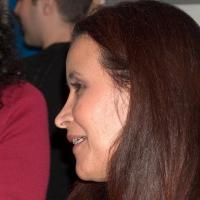 Welcome to the web page of Milagro Rivero. I am almost finishing my Ph.D at the Department of System Automation Engineering.
My current research effort is focused on the fields of Software Architecture for the movil robots based on the architecture named AD (Automatic-Deliberative) that controls mobile robots.
I am an associate professor at the Los Andes University in Venezuela, where I work on the area of Industrial Automation using the holonic approach for the desing of frameworks.
All publications on
|
Plain text
Journal Publications
Conference Publications
Patents
Books
Doctoral Thesis (supervisor)
Doctoral Thesis (author)