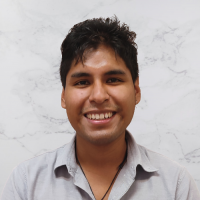 My name is Miguel A. Quispe. 
In 2020 I graduated in Industrial Electronics and Automation Engineering at Universidad Carlos III de Madrid, and now in 2022 I finished my master's degree in Robotics and Automation. 
I had the opportunity to work in the social robotics laboratory of the RoboticsLab research group. Stage from which I acquired countless knowledge and I take with me an incredible experience and very nice memories.
All publications on
|
Plain text
Journal Publications
Conference Publications
Patents
Books
Doctoral Thesis (supervisor)
Doctoral Thesis (author)