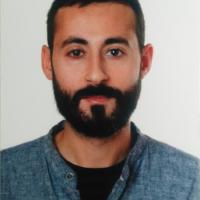 Hi all!
Here my short bio...
Grade and Master

I studied Computing Engineering at University of Almería. There, I developed my final degree project about social robotics and that was the beginning of my work in the Robotics world.
I started to work as research assistant (2019-2012) whereas I was studying a Master degree in Industrial Computing (2010) at the same University.
PhD

Then, in 2012, I moved to Seville to start my PhD at the University Pablo de Olavide. During my stay there I had the great opportunity to participate in two European FP7 projects,
FROG
and
TERESA
, working in social robot navigation. Finally on April 2018, I defended my doctoral thesis titled "Social Navigation of Autonomous Robots in Populated Environments".     
Position
currently, I am working as a postdoctoral researcher here at the Robotics Lab of UC3M involved in the RFCS European project
INDIRES
. My work is the development of a robotic team for autonomous exploration and navigation in search and rescue environments. 
All publications on
|
Plain text
Journal Publications
Conference Publications
Patents
Books
Doctoral Thesis (supervisor)
Doctoral Thesis (author)