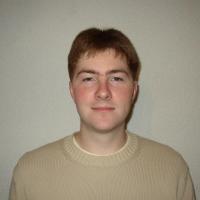 Welcome to my personal page in the Robotics Lab.
My name is Dmitry Kaynov.

I've got Bachelor's degree in Optoelectronics and Laser Technology by Bauman State Technical University (2000).
And also I was graduated as Engineer in Optoelectronics Instruments and Control Devices, by the same University (2002).

Since March 2009 I am Ph. D. in Electrical Engineering and Automation by the Carlos III University.
I've been working in different international companies as a System Administrator, Web Programmer, IT Project Manager etc.

Now I'm chief Control Engineer in one of the leading Russian technological companies participating in different R&D projects related with motion control of mobile robots and manipulators.
Actually my area of research and work is the hardware, software and control systems for mobile and humanoid robots. Also the area of my interests consist of:


Control Engineering

Robotics

Industrial Automation and Communications

Embedded Computing

System Integration

MES and ERP Systems

Project Management

All publications on
|
Plain text
Journal Publications
Conference Publications
Patents
Books
Doctoral Thesis (supervisor)
Doctoral Thesis (author)