|
Plain text
Funder:
Proyecto Strategico Singular
Multidimensional city: Intelligent tuneling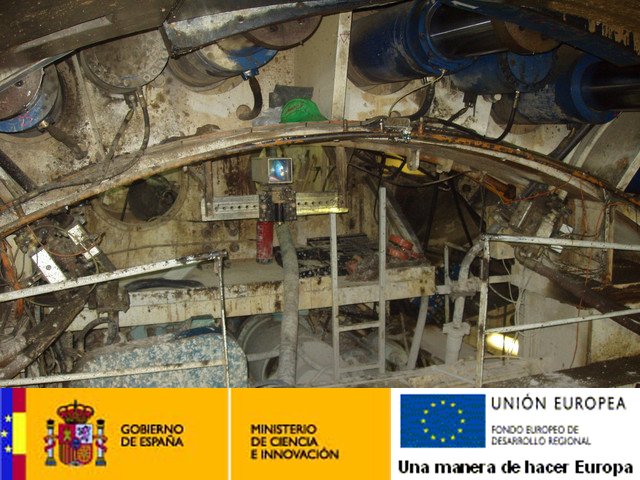 The project deals with the robotization of underground construction. It is funded under the call of singular and strategic industrial projects. The main objetcive is transformation of the actual tunnelling machines (TBM) into autonomous navigation robot.
The substructure construction sector carries an sizeable weight in Spanish and European economies and covers a wide range of industries and services. The industries related to substructure and below ground construction provide employment to 14 million people in Europe and directly contribute 11% of the European GNP as well as generating connections which are a key factor in the development of Spanish and European economic, regional and social cohesion. In order to ensure greater efficiency and sustainability of procedures and products involved in the construction, operation and maintenance of below ground structures, it is necessary to include a series of measures developed by R+D. The Spanish Substructure and Below Ground Construction sector have launched the Multidimensional City project in response to the challenges posed. This with the priority aim of ensuring a competitive and efficient Spanish industry at the forefront of European and other international markets and to make Spanish science and technology a first rate international reference.
The project "MULTIDIMENSIONAL CITY" with file number PSE-380000-2008-5, conducted by a consortium of companies and public bodies within which highlights the presence of Universidad Carlos III de Madrid has received funding from Ministry of Science and Innovation, within the National Plan for Scientific Research, Development and Technological Innovation, and has been co-financed by FEDER (European Regional Development Fund).
Ciudad_Multidimensional.
Journal Publications
Conference Publications
Patents
Books
Doctoral Thesis