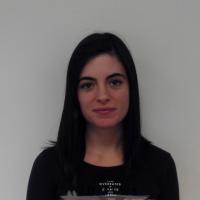 Hello! My name is Olaya, and I have a Bachelor Degree in Electronics and Automation Engineering. My specialities are Computer Vision and Robotics, and I'm also very interested in Machine Learning.
My knowledge in Computer Vision allowed me to participate with other Electronic engineers in the Xplore Automation Contest, to finally reach the 2nd place; and I  also took part with an european team in the EU-XCEL virtual accelerator with a project based in Machine Learning.

Right now I'm working at RoboticsLab in the european project STAMS, consisting on the monitoring of flooded shafts from abandoned coal mines.

All publications on
|
Plain text
Journal Publications
Conference Publications
Patents
Books
Doctoral Thesis (supervisor)
Doctoral Thesis (author)