Technical and Administrative Staff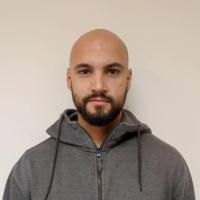 Hi, I'm Javier. I'm working as a Research Support Technician with this group since 2019.
I have studied industrial mechatronics and industrial design applied to 3D printing technology.
Feel free to contact me if you need help, I will be happy to help you with your project.
You can find me in the Robotics Lab IV  1.0B06
All publications on
|
Plain text
Journal Publications
Conference Publications
Patents
Books
Doctoral Thesis (supervisor)
Doctoral Thesis (author)