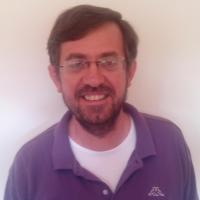 He is a professor in the Department of System Engineering and Automation. In 2009 he has been awarded the Santander Chair of Excellence in Robotics at the University Carlos III of Madrid.
Fabio Bonsignorio is founder and CEO of Heron Robots (advanced robotic solutions),
www.heronrobots.com
. He has been working in the R&D departments of several major Italian and American companies, mainly in the applications of intelligent systems and technology transfer with cordination/management responsibilities for some 20 years. He held academic research positions on robotics and lectured in robotics, industrial control systems and machine design at the Department of Mechanics of the University of Genova.
The preferred research topics are in robotics: cognition, control, modeling,  software architectures, robot swarms, intelligent agents.
He is author or co-author of about 100 publications in the areas of robotics, cognition and manufacturing systems in the last few years, since he became an almost full time researcher. His first paper on robot control dates back to 1985.
He is a member of IEEE/RAS, AAAI, CLAWAR, and euCognition.
He coordinates the EURON Special Interest Group on Good Experimental Methodology and Benchmarking in Robotics and is a board member of EURON III.He is an EU FP7 project reviewer.
e-mail:
fabio.bonsignorio@uc3m.es
All publications on
|
Plain text
Journal Publications
Conference Publications
Patents
Books
Doctoral Thesis (supervisor)
Doctoral Thesis (author)