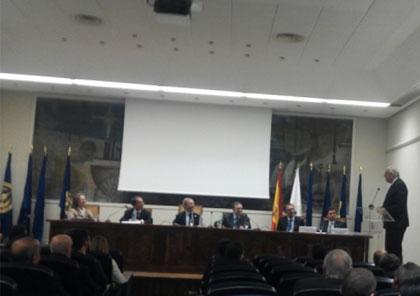 Last Thursday Carlos Balaguer was elected as honorary member of Observatorio Industria 4.0 in the hall of the Spanish Institute of Engineering.
Observatorio industrial 4.0
is a think tank involved in the implementation of the latest technologies in the Spanish industry 4.0, the current trend of automation and data exchange in manufacturing technologies. It includes cyber-physical systems, the Internet of things and cloud computing.